Photo Essay: Haarlem, 2017
Sorry, folks. I'm scraping the bottom of the barrel. I will try to shoot new photographs, somewhere, in time for the next issue.
Clicking an image opens a high-res version in a new tab.
Ctrl+w closes the new tab and returns you to Carfree Times.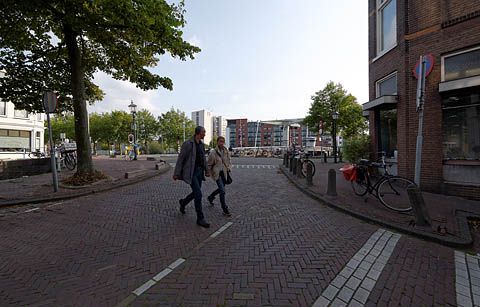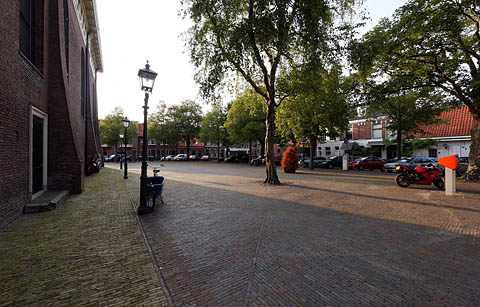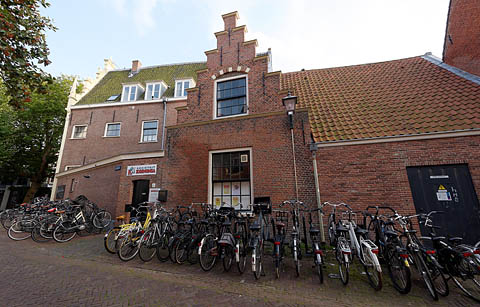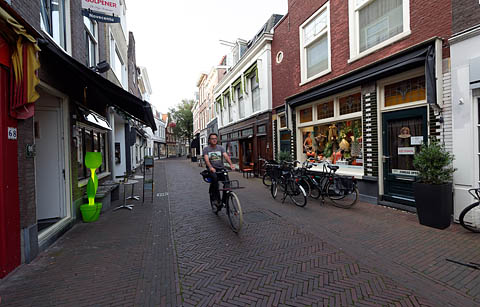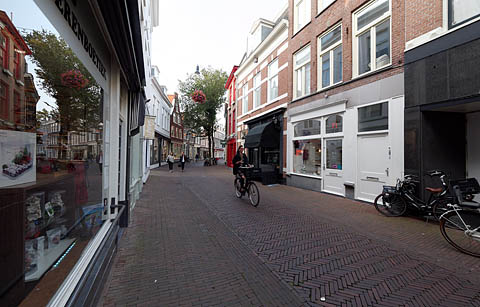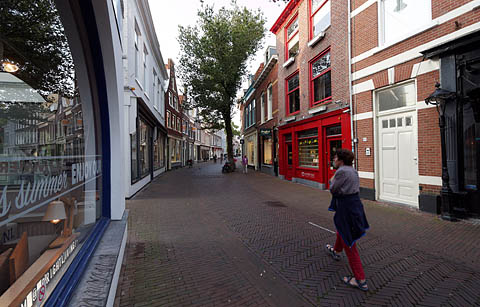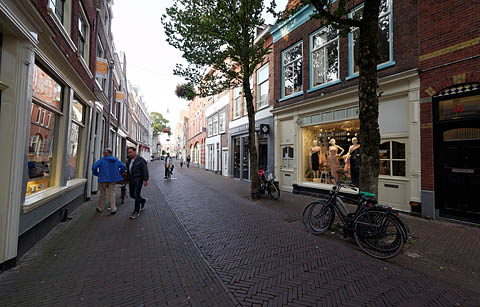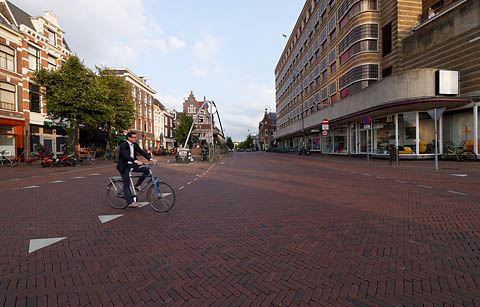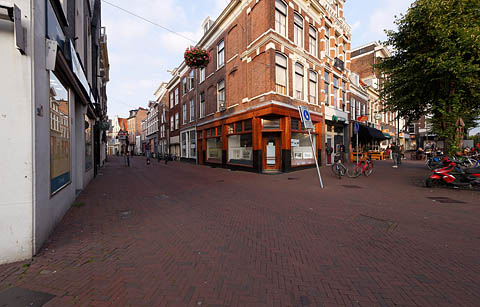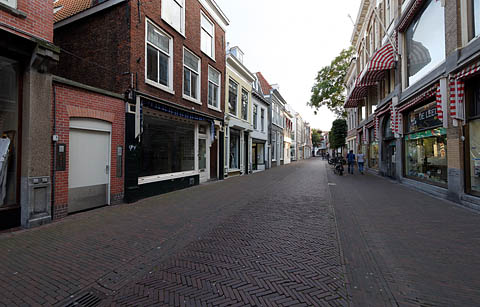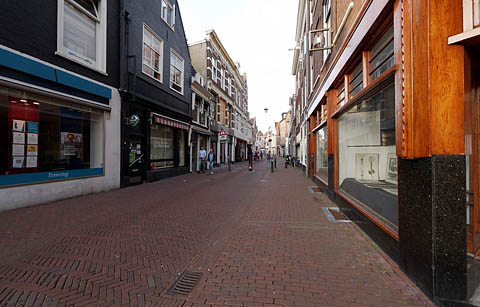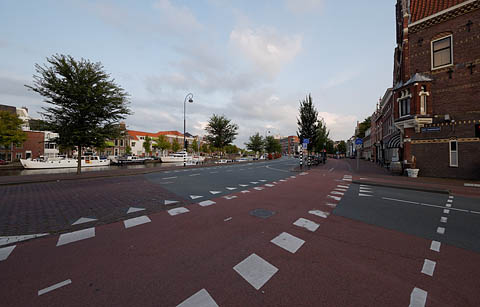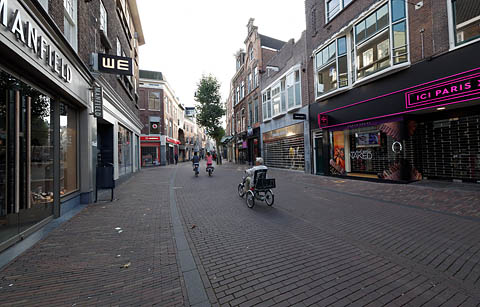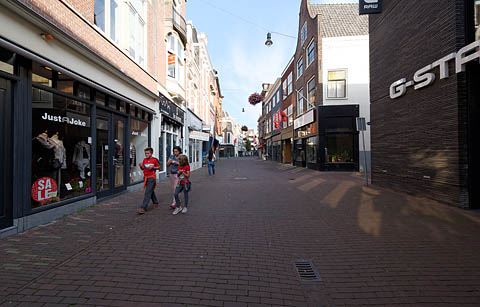 Carfree.com Announcements
The Books
Carfree Cities and Carfree Design Manual are widely available from booksellers in Europe and North America.
Videos
The existing 30 videos continue to draw views. You can find them on YouTube.

You can also use the Vimeo channel: Carfree.

If you watch a video, please Like it.
Security
Your web browser is probably marking pages from Carfree.com as "not secure." The web server does not use the secure https protocol because there is no private information on Carfree.com that needs securing. (Your email subscription is not maintained on the server.) So far as I know, it remains safe for you to browse the dangerous(!) ideas on Carfree.com.
The End of Small Web Sites?
The EU is preparing to implement a directive that would tax links to other web sites. I don't yet understand how this would work or what the consequences would be, but if I have to pay a tax to the sources I promote without charge (by linking to them) then the end of at least the News Bits section of Carfree Times is in sight. It's not even out of the question that the entire Carfree Times archive might have to be deleted.

The internet is now firmly in the hands of large corporations. The glory days are certainly behind us, and the end may be nigh. You might try complaining to your legislators, but they are likely to be under the sway of corporate interests. Even though this directive would affect only Europe, I can't manage to block the site for only European users, so it would have to disappear for everyone. This would be a very sad end.

Some time back, I removed the copyright from the content created by me. You are invited to download and archive the entire contents of Carfree.com. Be aware that there is still material that is copyrighted by the original writers and photographers. I believe that this material is clearly marked. It would be my hope that even if Carfree.com should disappear entirely from the web, which is possible, that its contents would be archived as a significant cultural record for scholars of today and tomorrow. Don't bet on the Way Back Machine surviving the coming putsch.

For further information, while linking is still presumably legal:

"The End of All That's Good and Pure About the Internet"

"EU approves controversial Copyright Directive, including internet 'link tax' and 'upload filter'" (Article 11 would affect us but not Article 13, since we don't permit third parties to upload content.)

This is indirectly related and also worth a look:
"Here's How To Finally Fix Facebook"

The internet has never been an unalloyed force for good. I was a member of the WELL in the late 80s and was already appalled by how nasty seemingly-intelligent people could be on line. In recent years it has become a lot more harmful, but it's still an enormous resource that is worth protecting. I can scarcely remember how the world worked before there was internet. I seem to recall something about postage stamps and long waits....

News Bits
The links below will open in a new browser window or tab, depending on your browser; (Ctrl+click) may behave differently:
"End of the Road: The Death Toll Stops Here" (sustainablecitynews.wordpress.com)

My friend Debra Efroymson wrote this piece about the insane street conditions in Dhaka and the efforts of her group to push back against it.
"5 reasons your city should go car-free" (GreenPeace.org)

People are the life-blood of cities. Cities host over half of the world's population, a number expected to grow to nearly 70% by 2050. So we need cities that serve people first, instead of being dominated by cars and traffic.
I might have written this article myself, but I didn't. The carfree idea is getting real traction these days.
"'For me, this is paradise': life in the Spanish city that banned cars" (TheGuardian.com)

This is all a bit over-hyped. Pontevedra is by no means carfree, although like most Spanish cities it has a distinctly car-lite downtown. See my "Just One Car" video for more information. It is a gorgeous small city.
"The real trick to staying young forever" (Qz.com)

'The real fountain of youth is the fountain with youth.' In other words: Spending time with kids and young adults.
Yeah, nobody needs each other in the same way as the old and the young. The West has carefully built a society that tends to keep them apart. Too bad for everybody.
"'Let's bring back the dignity of walking': being on foot in your city" (TheGuardian.com)

We were overwhelmed with nearly 300 responses to our callout for your experiences of walking in cities - thank you to everyone who got in touch.
There's nothing particularly surprising here, but you may want to have a look anyway.
"How Bogotá's Cycling Superhighway Shaped a Generation" (CityLab.com)

For many families, the Ciclovía is often one of the very best things about living in Bogotá. And kids start very young.
Columbia in particular and South America in general have shown the way in many aspects of sustainability. Hats off to Jaime Lerner and Enriqué Peñalosa in particular.
"Universal Basic Mobility Is Coming. And It's Long Overdue" (CityLab.com)

People need easy access to work and to essential services to live decent, independent lives. Cities need Universal Basic Mobility. It's a human right.
That pretty much says it all. How you achieve this is more complex. Carfree cities are the easiest method.
"Free public transit is gaining popularity in European cities" (Qz.com)

Dunkirk joins roughly two dozen French cities that have gone fare free.
Ridership is way up, car traffic down a little. Never underestimate the costs of fare collection. I fell quite badly a couple of months ago while fumbling with my card just before checking out of the bus. This, and many others, is a real cost, to say nothing of an impediment to transit usage.
"Why Public Transportation Works Better Outside the U.S." (CityLab.com)

The widespread failure of American mass transit is usually blamed on cheap gas and suburban sprawl. But the full story of why other countries succeed is more complicated.
Never forget that the US cities were utterly transit-dependent until the Model-T came along, and remained largely so until the end of WW II. Trains used to run to places you can hardly imagine today.
"Why Did America Give Up on Mass Transit? (Don't Blame Cars.)" (CityLab.com)

Streetcar, bus, and metro systems have been ignoring one lesson for 100 years: Service drives demand.
Good service, that is. Buses don't always count. And actually, do blame cars, even if they were only a part of the problem. Goddard's Getting There: The Epic Struggle between Road and Rail in the American Century remains the go-to work as far as I am aware.
"Walk the Lijnbaan: decline and rebirth on Europe's first pedestrianised street" (TheGuardian.com)

Out of the ashes of postwar Rotterdam, the Lijnbaan rose as a 'living room for the city' - a revolutionary concept inspiring imitations from Warsaw to Stevenage
Hailed when it was opened in 1953, the Lijnbaan gradually fell into decay. This is the story of its recent return to greatness. (It's certainly not Europe's first carfree street - many streets were never opened to cars in the first place.)
"The entire city of Paris will be car-free for a day" (FastCompany.com)

As part of Paris's push to drastically limit the number of cars, it's having its annual day of letting pedestrians see what it would be like if they city was designed entirely for them.
Paris was an early adopter of carfree days, and pressures in this direction have increased as air quality in the region continues to worsen. It's a problem all over Europe, and the corner really hasn't been turned anywhere yet.
"Self-Driving Cars Could Be Bad for Walkable Cities" (CityLab.com)

Advocates say self-driving cars will make other road users safer - but at what price?
Even if autonomous EVs never hit a pedestrian, they are still a terrible "solution" to urban mobility. Of the 17 problems mentioned in the "Wicked Cars" chapter of Carfree Cities, only 2 are actually solved by "perfect" autonomous EVs. The others are little, or not at all, affected.
"Air pollution levels 'forcing families to move out of cities'" (TheGuardian.com)

An increasing number of parents are shunning good schools because of the local air quality while some are even looking to move out of cities altogether, as fears over the effects of diesel emissions on health mount.
I suppose we should force Volkswagen, as partial restitution for Dieselgate, to buy every household an air filter and ship a regular supply of replacement filters. Schools, offices, too. Basically, they got away with murder. Too big to fail, I guess.
"Car tires and brake pads produce harmful microplastics" (ScienceNews.org)

Scientists analyzed more than 500 small particles pulled from the air around three busy German highways, and found that the vast majority - 89 percent - came from vehicle tires, brake systems and roads themselves. All together, these particles are classified by the researchers as microplastics, though they include materials other than plastic.
I don't suppose I need to mention that this junk is bad for you, or that the shift to electric cars doesn't improve the situation much. Steel wheels, steel rails, please.
"De oplossing voor bijna alles: duurder parkeren [The solution to almost everything: more expensive parking]" (DeCorrespondent.nl)

The gist: the "right to free parking" takes precedence over many things, including people who don't have a car. The consequences include: an ugly city, the housing crisis, pollution, an ugly horizon, lack of places to play, adequate bike paths, and greenery.
"First hydrogen-powered train hits the tracks in Germany" (ArsTechnica.com)

French train-building company Alstom built two hydrogen-powered trains and delivered them to Germany last weekend, where they'll zoom along a 62-mile stretch of track that runs from the northern cities of Cuxhaven, Bremerhaven, Bremervörde, and Buxtehude. The new trains replace their diesel-powered counterparts and are the first of their kind....
Developers are working on ways to power trains without internal combustion engines or continuous overhead catenary systems (the ugly and expensive wires strung above much of the rail network in Europe and a few places in the USA). Capacitors, fly wheels, batteries, and now fuel cells have been tried experimentally. So far, no clear winner has emerged, and the technologies are developing rapidly.

The 1000 km range of the hydrogen-fuelled trains is a bit of a surprise. I suppose many diesel-powered trains have to refuel about as often.
"Germany launches world's first autonomous tram in Potsdam" (TheGuardian.com)

The first autonomous tram is now under test in Germany. I'm not sure I think this is a good idea, but certainly if a car can be made to drive itself then so can a tram. The labor savings would be appreciable, but I don't like the idea of having no staff on board to intervene in whatever kind of problem might arise.
"France's High-Speed Rail Expansion Takes a New Direction" (CityLab.com)

France has committed to a major expansion of its famous TGV network. It's also working to bring down the cost of riding the world's fastest trains (with a minor apology to Shanghai's silly maglev airport link).
"Stille minitrucks rijden vracht van stadsrand naar binnenstad" [Quiet mini-trucks drive from the edge of the city to the center] (Parool.nl)

The whole business of last-mile freight transport has been under the microscope for years. The real issue is that transshipment from large trucks to city trucks is labor intensive. If standard city-freight containers can be developed (and these have been proposed here in the Netherlands), then the process should be susceptible to automation. Combine this with the neighborhood utility areas proposed in Carfree Design Manual, then the entire process is not only simplified, but the total costs of freight delivery can be very significantly reduced. If you really want the minimum impact, then HPV freight vehicles are almost essential. See also: "Cargohopper Utrecht" [Dutch]
"Let People Carry Huge Crap on the Subway" (CityLab.com)

It's never OK in rush hour. But when the train isn't crowded, it might be a person's only option, and we should all be able to live with that.
I have, in fact, proposed that a metro system should be designed from the beginning to accommodate objects up to the size of a fairly big freight bike.

About Carfree Times
Next Issue
The next issue of Carfree Times is scheduled for March 2019.
Subscribe to Carfree Times
Carfree Times is published quarterly at Carfree.com. To receive e-mail notices of new issues, please visit the subscription page or send e-mail with the word "Subscribe" in the subject line. We do not share our mailing list, nor is it stored on line.
| | |
| --- | --- |
| Editor | J.H. Crawford |
| E-mail | Send e-mail |
| URL | http://www.carfree.com/ |

Back to Carfree.com
Carfree Times Home
Back to Carfree Times Issue 91
Forward to Carfree Times Issue 93

E-mail
carfree.com
Text and illustrations, except for guest content, placed in the public domain