News Bits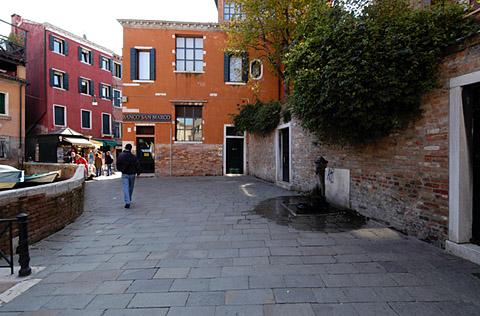 Another Czech Martyr
Someone once told me that nearly all Czech heroes are martyrs. Add one more to the list. On 12 January 2006, Jan Bouchal, age 30, Director of the Prague cycling advocacy group Ozivení and coordinator of the Auto*Mat project, died of injuries sustained when he was hit by a car while cycling a few days before.

Bouchal advocated for reduced car use and increased cycling, walking, and public transport. He supported Prague's Critical Mass and collaborated with World Carfree Network on carfree days. His death is a serious loss for a city in the grip of rampant motorization. We offer our condolences to his family.

World Carfree News
February 2006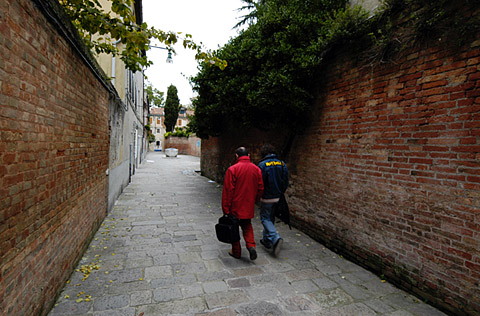 Carfree New York Island
Governors Island, situated just off the southern tip of Manhattan, has been largely vacant since the Coast Guard moved out ten years ago. The 172 acre (70 hectare) island happens to be just a bit larger than the Reference District, and the terms of the sale by the federal government to a state-city coalition expressly forbid private cars. Unfortunately, the terms also forbid any permanent residential development.

It appears that the island will be redeveloped as a tourist destination, although its isolation from the population centers of New York City make this use dubious, particularly given that the financial district, which comprises southern Manhattan, is deserted evenings and weekends. Still, it's fascinating that the federal government even thought of imposing a carfree covenant on the sale. It will be interesting to see what comes of this. People are talking about a billion-dollar project, it's going to be carfree, and it's as big as the Reference District.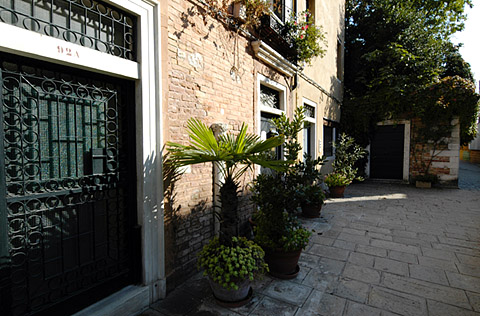 Cars Bad for You
Transportation Alternatives (TA) in New York published a study showing that people who live on streets with heavy traffic go out less often and have fewer friends than those living on quieter streets. This is not really news - Donald Appleyard reached the same conclusions after a careful study published as Livable Streets in 1981. TA's study is called "Livable Streets: A New Vision for New York." It takes aim at New York's "auto-centric" street grid and challenges city planners to rethink how people use the city, and to what end.

TA surveyed 450 residents in various New York neighborhoods in an effort to quantify the decline in quality of life caused by traffic. TA found that car horns and engine exhaust are not conducive to hanging around on the street, making idle conversation. Pedestrians outnumber car-commuters in Manhattan by more than seven to one, yet streets are principally devoted to motor vehicles. (In mid-town Manhattan, this figure must surely be much higher.)

"Other cities have begun to measure the performance of their streets in terms of walkability or bike-ability," said Paul Steely White, executive director of TA. "Here in New York, we're still measuring by how many potholes we've filled or the 'vehicular level of service.'" The study also found that treating streets as "car corridors" is strangling New York's economy and impairing the quality of life.

The preliminary findings about how traffic affects social relations and children's ability to play were presented on 15 February 2006 at the Municipal Arts Society as part of a two-month exhibition on New York's "love affair with the auto." (Actually, everyone in New York knows that most cars in Manhattan are from New Jersey.) The exhibit runs through 31 March and is "the opening salvo in the New York City Renaissance Campaign," according to the Village Voice article. A coalition of community groups, public officials, and businessmen are pushing to restrict cars and level the playing field for cyclists and pedestrians.

The Voice noted that the crowd at the opening gala the week before had "the makings of a diverse movement to reclaim the streets." There's talk of a carfree central park and congestion charging, although Mayor Bloomberg claims it couldn't work in New York. (Why not? All those Jersey drivers?)

The Voice said, "Regardless of how they do it, curbing traffic in New York will require a real revolution in mass transit, and that's hard to fathom in a city that can't figure out how to get the trains to run on time, and where the long-awaited Second Avenue Subway remains stalled in the planning phase."

The Voice text carries the note "Posted in Citystate," whatever that may mean.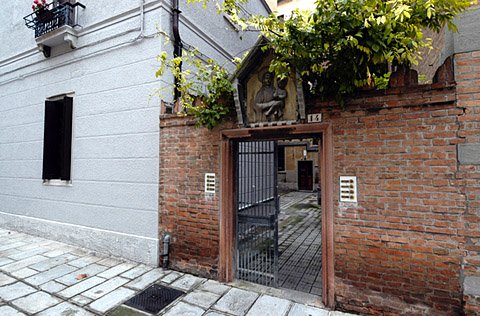 Money for Amsterdam Cyclists
Over the next five years, Amsterdam will spend €100 million to help cyclists and prevent a chaotic increase in motorized traffic. The "Meerjarenbeleidsplan Fiets 2006-2010" called for the expenditures. The objective is to achieve 37% of all intra-city movements by bike. The plan expresses a significant increase in the perceived importance of cycling and a large commitment compared to recent years. Even without massive expenditures, the picture has improved in the past 20 years, with the number of serious injuries among cyclists declining by 35% at the same time that bike usage increased by 20%.

Most of the money will be spent to improve the principal cycling network, which is still comparatively thin in the inner city. (I refused to bike in central Amsterdam due to the danger, but I did often bike out of the city and enjoyed the excellent bike paths.) The length of time cyclists wait at a traffic light is to be limited to 30 seconds.

Bicycle theft is rampant in Amsterdam (legendary, one might even say). Some 75,000 bikes are stolen every year. The situation has improved some in recent years following police campaigns against theft. Most people do not report a stolen bike, and they are being encouraged to do so, as this is thought to help police to identify problem areas. More guarded bike parking lots are also planned. A second multi-story bike parking lot is planned for Central Station.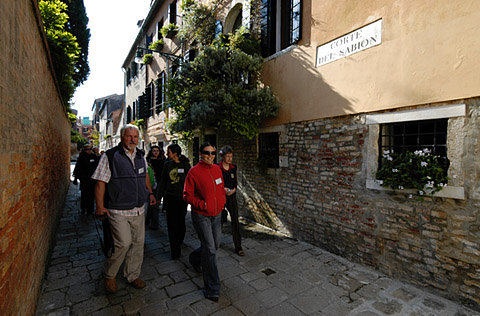 A Grand a Day
An average of 1,000 new vehicles a day appeared on Beijing's streets in 2004. The number of cars rose almost 20% in 2005. The city's answer: more roads. Time for Beijing to think again.

Picked up by World Carfree News from
China Daily and ShanghaiDaily.com
February 2006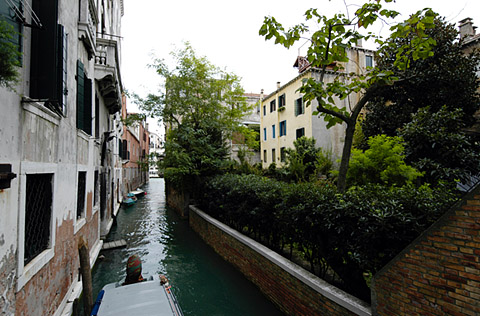 Ban Car Ads?
In an opinion piece published in the San Francisco Chronicle, Bob Ecker said:
[O]ur country's obsessive consumption of oil to fill the tanks of our auto-centric culture may eventually kill off the world, and believe it or not, Mr. and Mrs. America, you and I will go down, too. Our love affair with cars has to change, sooner rather than later. The hubris of excess (see Hummer) has gotten our society into a pickle, and it's time to take a novel approach with this problem.

Let's tamp down the future demand side - to put it another way, like a diet, we must somehow decrease our appetite. Cars are wonderful machines, I'll freely admit, and powerful tools that help us maintain our modern lives. But this obsession has gotten way out of control and threatens the very air we breathe, the earth beneath our feet, our overflowing landfills and even the worldwide political landscape. If every American drove less, kept the same car longer or thought about cars as a well-being issue, then perhaps we can yet avert catastrophe.

I suggest looking at a successful model from our past that effectively tackled a serious societal problem. This drastic transformation eventually brought about positive social change, despite the bleating of mega-corporations. I am referring to the tobacco industry and its cigarette advertising on TV and radio. Until 1970, U.S. consumers were bombarded by advertisements in all forms of mass media, including the most popular, television. People knew that something had to change and lobbied the government hard.
. . .

I propose creating a similar ban on all automobile-related television and radio advertising in the United States. I am asking Congress to take the lead in helping to wean Americans, particularly the younger generations, off the fixations that glamorize cars. Getting rid of the TV ads will mitigate the lusting after cars and the constant purported need to purchase a new one every few years.
. . .

Though difficult, this type of change is within our power, just as brave politicians and consumer groups in the late 1960s were eventually able to pass regulations banning broadcast smoking ads. My suggestion may be a small step, but it's truly time to think big, reclaim the airwaves and make a positive difference that will affect future generations - for the better.
Ironically, Ecker is president of Bay Area Travel Writers.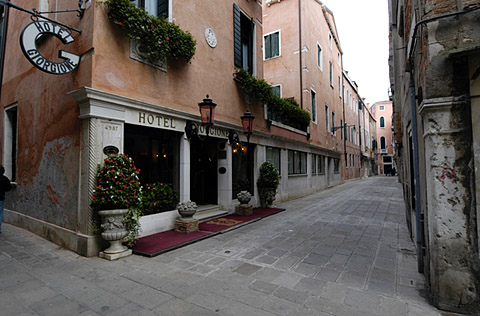 Progress on the Ballot in Tucson
Jack Foster reports from Tucson, Arizona, that a 20-year Regional Transportation Plan will be on the ballot this May and that it may well pass. He reports that public transport is now very poor. Some highlights of the plan:
The first new bus service hits the streets in August
Most bus routes will run past 11pm, with the major routes past midnight
All bus routes will cut waiting time at bus stops by half during peak hours
Most bus routes will have extended weekend hours
Many bus routes will have an extended service area
Two new bus routes will serve the Southeast Side for the first time
BusRapidTransit-style buses will service all express routes
A new streetcar route will be built, phase-one of new electric rail services
Circulator systems in Marana, Oro Valley, and Green Valley/Sahuarita.
Six new park-n-ride facilities
Extended service area and hours for paratransit service
$10 million for new sidewalks
550 miles of new bike paths
He continues:
In short, it's a great plan that will make a huge difference in our community, and this time (for a change), people like me and Carolyn Campbell are on the same side as people like SAHBA (Southern Arizona Builders Association) and Jim Click (a major car sales figure). The Pima County Democratic Party has endorsed the plan, as has the Alliance of Retired Americans, the Blenman Elm Neighborhood Association Board, and the Sonoran Institute. The breadth and diversity of support reflects the breadth and diversity of our community.
It's encouraging to see Americans finally waking up from their auto-centric nightmare.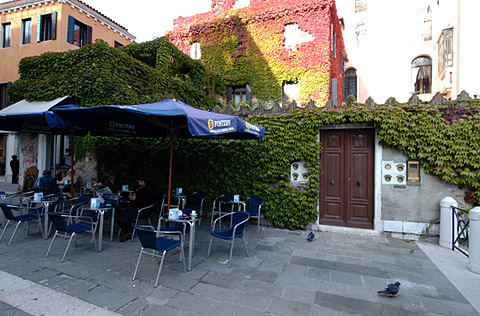 Bogotá Holds Real Carfree Day
More than a million private cars were kept off the streets of Bogotá in observance of the city's carfree day. In contrast to European cities, which normally hold token carfree day events, the capital of Colombia was nearly carfree for a day. In the future, cars may be forbidden to enter downtown at all.

Alternative means of transport are being promoted. Vehicular sources account for 70% of the city's air pollution, and strong measures will be taken to limit air pollution from city buses. The city already has an extensive network of bike paths, implemented a decade ago. The Transmilenio BRT system has been in operation since 2001.

It's time for Europe and America to catch up with Colombia.
Greenland Slipping Away
Greenland's glaciers are lurching towards the sea much faster than expected. It had been thought that the entire Greenland ice sheet could melt in a thousand years. New evidence suggests it could happen much faster. The amount of ice dumped into the Atlantic Ocean from Greenland has doubled in five years. If the Greenland ice sheet melted completely, it would raise global sea levels by about 7 meters (23 feet).

Greenland's contribution to rising sea levels is two to three times greater than it was in 1996. Higher air temperatures seem to be the cause of increased glacier movement in the southern half of Greenland since 1996. Air temperature in south-east Greenland has risen by 3C in the past 20 years. It is feared that the northward spread of warmer air may have caused a rapid increase in glacier speed further north after 2000.

The direct mechanism appears to be lubrication of the ice-rock interface by melt-water. The study was reported in the prestigious and usually reliable journal Science.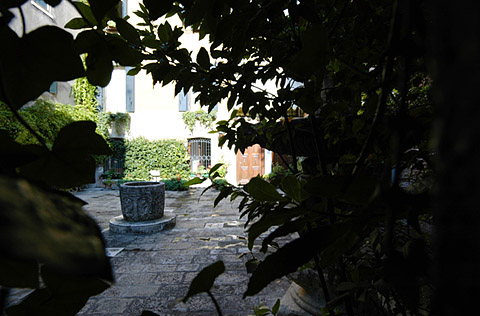 Plankton Die-Off Predicted
Global warming may destroy plankton, the basis of all marine life. Warmer seas will interfere with the upward transport of vital nutrients from the abyss, starving plankton, with catastrophic results. Warmer surface water will increase stratification and reduce mixing.

Plankton is one of the primary mechanisms for absorbing CO2 from the atmosphere, so a plankton die-off would further exacerbate global warming, to say nothing of the effects on marine life.

Scientists had believed phytoplankton, which lives at depths of about 100 meters, was stable and unaffected by global warming. "This model prediction was rather unexpected," said one scientist.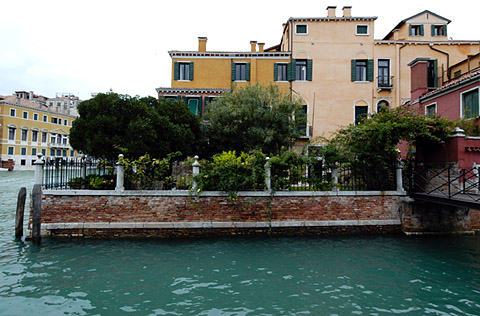 Honking the Fuel-Cell Horn, Prematurely
INS Net recently carried an article touting the great success of the latest fuel cell unit for powering residences. The fuel cell achieves a claimed 81.2% total efficiency. There are only a couple of problems:
Electricity is only 32.7% of the output (considerably less than the 40% achieved decades ago by steam turbine generators).
Waste heat recovery accounts for 48.5% of output (much of which heat is not needed most of the year).
Conventional diesel cogeneration equipment achieving 92% total efficiency has been on the market for a decade.
The fuel cell is undoubtedly too large and heavy for automotive use (meaning that small, lightweight automotive fuel cells will be even less efficient and more expensive).
The upshot is that this complicated and expensive technology performs worse on all measures than equipment that has been in use for many years.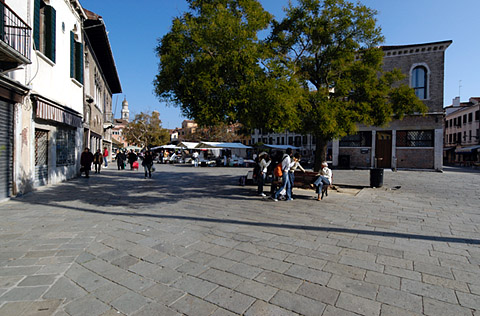 Mythanol? Bio-Doggle?
The conversion of such crops as corn, soybeans, and sunflowers into oil and ethanol for use as a motor fuel appears to consume much more energy than is available in the resulting ethanol or bio-diesel, according to a new study. (This concern was voiced at least ten years ago in Scientific American.)

"There is just no energy benefit to using plant biomass for liquid fuel," says David Pimentel, one of the study authors. "These strategies are not sustainable." A detailed analysis of the energy input-yield ratios of producing ethanol from corn, switch grass, and wood biomass as well as for producing bio-diesel from soybean and sunflower plants was published in Natural Resources Research.

For ethanol production, the study found:
Corn requires 29% more fossil energy than the fuel produced
Switch grass requires 45% more fossil energy than the fuel produced
Wood biomass requires 57% percent more fossil energy than the fuel produced
For bio-diesel production, the study found:
Soybean plants require 27% percent more fossil energy than the fuel produced
Sunflower plants require 118% more fossil energy than the fuel produced
(Over the years, other studies have found other numbers, including a some studies that have shown small net-energy increases.)

The researchers incorporated into their calculations such factors as the energy used in producing the crop (including pesticides and fertilizer, fuel for farm machinery and irrigation, grinding, and transport) and in fermenting/distilling the ethanol.

Additional costs are incurred, such as federal and state subsidies that are passed on to consumers and the costs associated with environmental pollution or degradation, but these figures were not included in the analysis. Pimentel said, "The United State desperately needs a liquid fuel replacement for oil in the near future, but producing ethanol or bio-diesel from plant biomass is going down the wrong road, because you use more energy to produce these fuels than you get out from the combustion of these products."

Pimentel does advocate the burning of biomass to release energy to heat houses and so forth but thinks that the use of biomass to produce liquid fuels is a big mistake. "The government spends more than $3 billion a year to subsidize ethanol production when it does not provide a net energy balance or gain, is not a renewable energy source or an economical fuel. Further, its production and use contribute to air, water, and soil pollution and global warming."

Pimentel says the USA should focus on producing electricity from photovoltaic cells, wind power, and burning biomass. He is reputed to advocate "producing fuel from hydrogen conversion." I am not clear what this entails or which process might be used. If he refers to the production of hydrogen, the usual method is hydrolysis of water, which consumes electricity with an energy value considerably greater than that of the hydrogen produced.

Brazil has a fairly long history of producing ethanol from bagasse, the residue from crushing sugar cane. It may well be that in certain limited circumstances, ethanol production from farm waste makes sense, but this is no panacea, and in most cases, it only makes matters worse.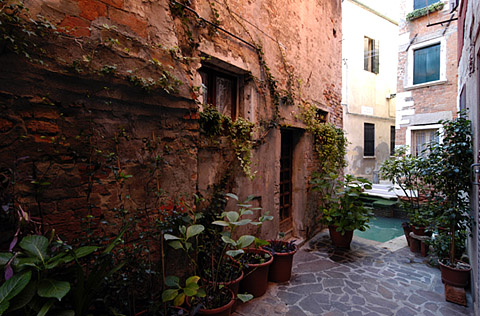 GM Oil
Biologist J. Craig Venter proposes to create a designer microbe with genetic material harvested from the sea. This microbe, if successful, would turn crops like switch grass and cornstalks more or less directly into ethanol. Other designer microbes might produce hydrogen.

Venter hired Aristides Patrinos, former director of the US Energy Department's biological and environmental research program. Patrinos is behind some of Bush's recent energy proposals but is also the man who led the Human Genome Project, which competed with Venter in the race to decode human DNA.

The problem with current ethanol production methods is that they are multi-stage (if not particularly complex) techniques, which raises their cost. Patrinos thinks costs can be reduced by using a microbe soup to perform in one step all of the biological functions needed to convert plant material into ethanol. (It even appears that he hopes to perform a distillation in-situ, which sounds rather improbable to me, since alcohol at fuel concentrations is a powerful sterilizing agent.)

Venter and Patrinos are at least aware of the concern that bio-fuels might compete with food for cropland. Unfortunately, the Washington Post article that is the source of this snippet concentrates more on the business aspects of the technology than the technical aspects. No mention is made of the questions regarding net energy gain discussed in the article above.

Although I do believe that bio-technology may have remarkable potential, we must ask just how far we want to pursue this. Is bio-tech fuel really going to improve the total picture? What unanticipated, adverse effects might we encounter? Do we really have any idea what we're getting into? Bitter experience would suggest that the answer is all too likely to be, "no."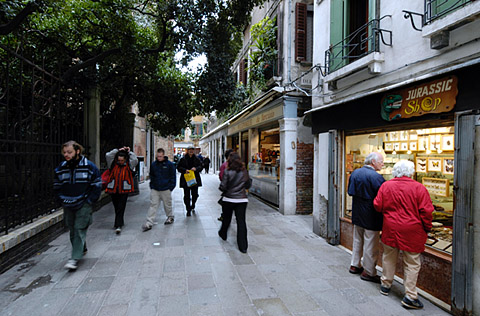 Peak-Oil in Mexico?
Mexico's Pemex has announced that the super-giant Cantarell field is peaking. An 8 December 2005 press release from Pemex confirmed that Cantarell has peaked and that production will decline from this point forward. The decline will be surprisingly sharp, with output falling in 2008 to 70% of 2005 production. This, the world's third largest field, produced a little over 2 MBD in 2005, so this is an appreciable loss. Even to achieve the forecast production will require large investments.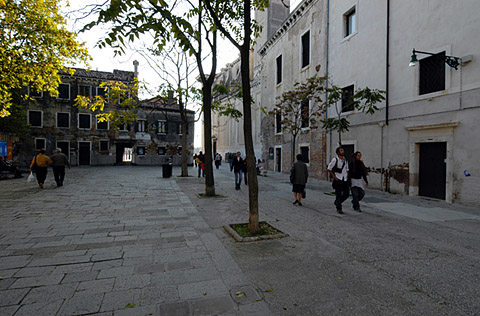 Oil-Free Sweden
Sweden plans to end its reliance on oil within 15 years and to do this without building more nuclear power plants. The plan was developed by a committee with a broad base of industrialists, academics, car manufacturers, and farmers. The nation, hard hit by the oil price shocks of the 1970s, fears the economic effects of rising oil prices following peak oil. Apparently the plan will propose extensive use of Sweden's forests to supply energy in place of oil. Wind and wave energy will also play a role in a plan to be presented soon to parliament.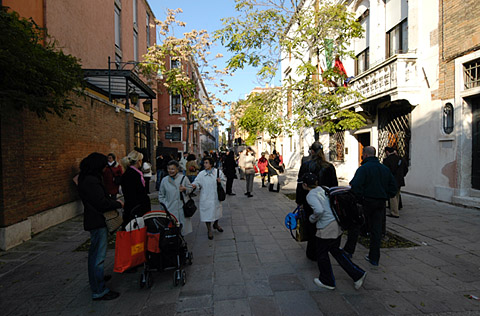 Americans Might Support Higher Gas Taxes
Americans oppose higher federal gasoline taxes, but many would agree to an increase if the money went to tackle global warming or reductions in the huge US appetite for foreign oil, according to a New York Times/CBS poll. The leaders of both political parties won't touch the idea.

Some 55% of those polled would support an increase if it reduced dependence on foreign oil; the number rises to 59% if the reduced fuel consumption and global warming were to result. People won't support this unless the tax is earmarked for specific projects. Increased fuel taxes would hit the working poor hardest, and some have proposed to lower income taxes in this group to offset higher fuel taxes.
Books



Walk for Your Life!
Restoring Neighborhood Walkways to Enhance Community Life, Improve Street Safety and Reduce Obesity

Marie Demers, PhD

Vital Health Publishing, 2006

243 pages
Softcover
US$ 16.95
ISBN 1-890612-49-9
This book was received right at press time, and I have not had time to do more the rifle through it. If the (endless) sub-title interests you, you are likely to profit from this book. It seems clear and accessible, and it carries extensive notes, bibliography, and an index.